From charging speeds to compatibility and cost, learn the basics about public EV charging.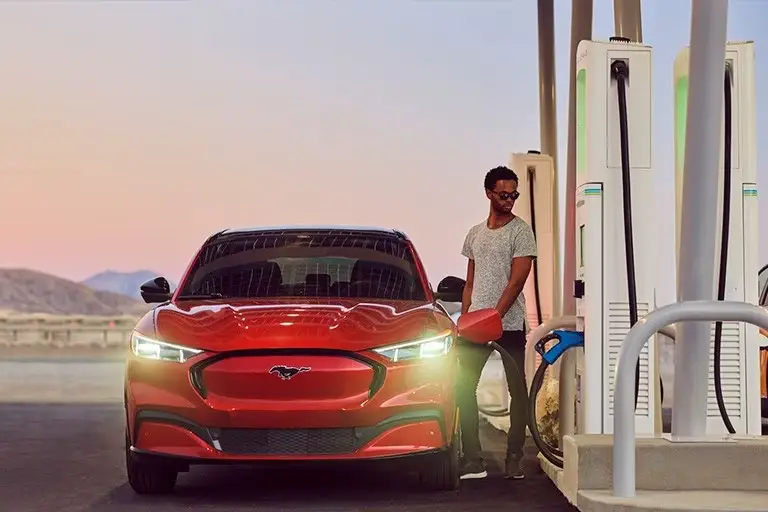 Easy On-the-Go Charging
Connect your vehicle to your charge station of choice. If you're charging at a BlueOval™Network charging station, you can activate, manage. and pay for your charging session all the FordPass app.
Available Charge Levels and Speeds
Both Level 2 (L2) and Level 3 (L3) are available at BlueOval™Charge Network charging stations. L2 charging can provide up to 32 km if range per charging hour via a 240V outlet. L3 charging can provide up to 125 km of range in 20 minutes' charge time from a DC fast charger.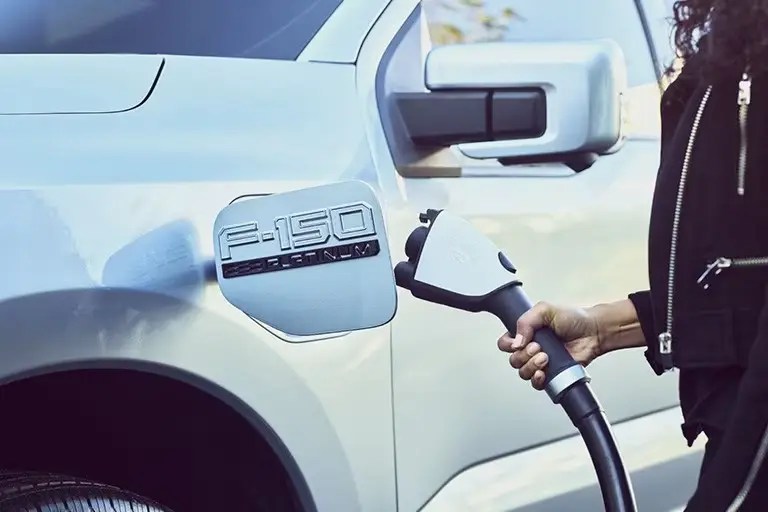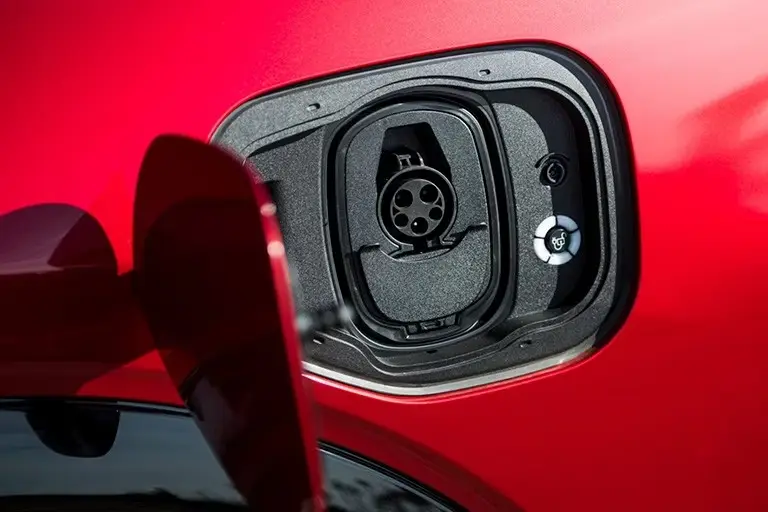 Public Charging Compatibility
Public charging stations in the BlueOval™Charge Network have industry standard J1772 plugs and CCS fast charging plugs, which means you can charge your Ford EV at any in-network charging station without an adaptor.
Public Charging Costs
Easy pay-as-you-go charging means you only pay for what you need as you need it. You can see charging costs for your preferred BlueOval™ Network charge station right in the FordPass app – Level 2 (L2) charging is slower but costs less than Level 3 (L3). You can build savings right into your trip by determining whether you want to use L2 if you have more time, or L3 for shorter sessions, and locating nearby chargers along your route.