Charge your EV on the road with the BlueOval™ Charge Network, with access to thousands of public EV chargers across North America to get you to and from your destinations with ease.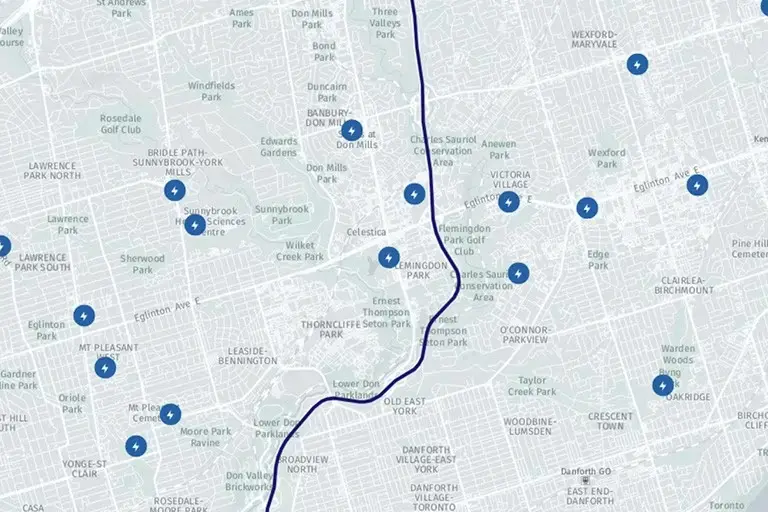 What is the BlueOval™ Charge Network?
The BlueOval™ Charge Network is the largest public EV charging network in North America offered by automotive manufacturers. It provides easy pay-as-you-go access to an ever-growing network of thousands of public EV charging stations all managed through a single app – FordPass.
How Does it Work?
Add your Ford EV in the FordPass app, then activate your connected services through My Account on Fors.ca to access the BlueOval™Charge Network. You can then use the FordPass app to plan routes and locate nearby in-network charging stations.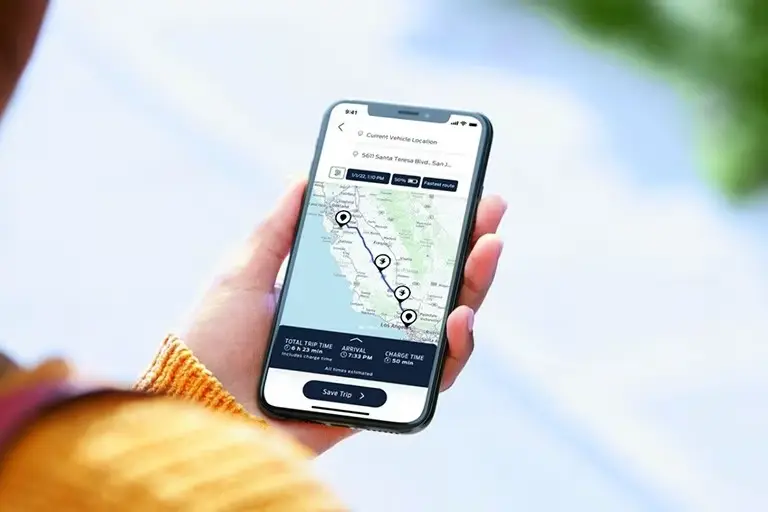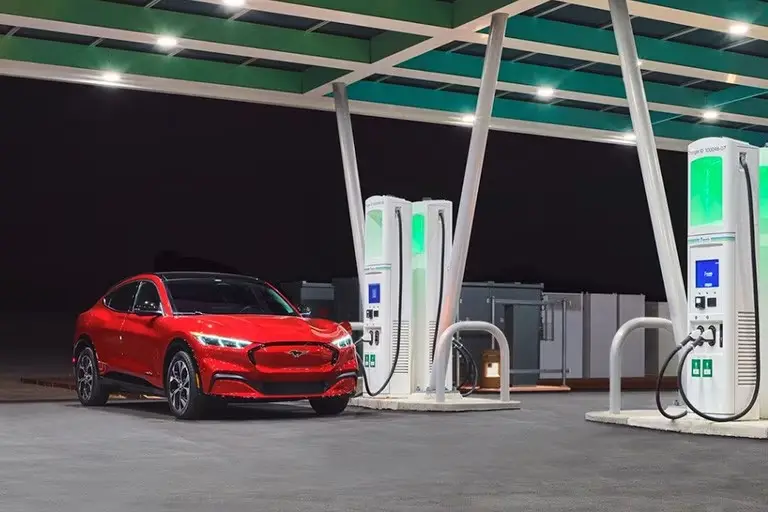 What are the Benefits?
Enjoy complimentary access to the BlueOval™ Charge Network for three years* and later pay for your subscription and charging sessions through your Ford Canada Account. The BlueOval™ Charge Network makes on-the-go charging easy by allowing you to access, manage and pay for EV charging within North America's largest public charging network through on app – FordPass. The FordPass app will display all nearby EV charging stations, and you can select your preferred in-network stations for the easiest charging experience.
* Complimentary 3-year trial begins with EV New Vehicle Limited Warranty start date. Customer will be billed for all fees including but not limited to fees for use of charging stations and any related parking fees.